उच्च गुणवत्ता वाले आलू बीज उत्पादन के लिए तकनीक
Potato is a crop of major economic importance and worldwide it is the third most important food crop after rice and wheat. Asia and Europe are the world's major potato producing regions, accounting for more than 80%. Potato is grown almost in all states of India. Uttar Pradesh, West Bengal, Madhya Pradesh, Bihar, Gujrat and Punjab together account for about 87% of India's production (fig 1).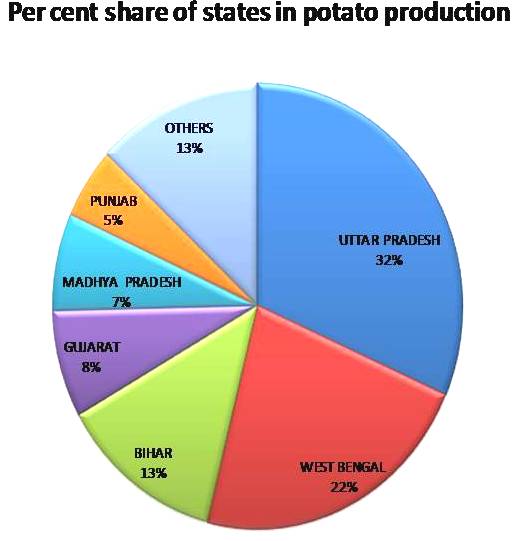 Fig 1 Per cent share of states in potato production
Source: State Departments of Horticulture & Agriculture
Importance of seed in potato production
Manu Smriti says "Subeejam Shushereto Jaayaty Sapadayaty" means the good seed in a good field produces abundantly. Therefore it is very much required that the farmers must use pure, healthy seeds as per the minimum certification standards to sustain agriculture.
The response of all other input depends on quality of seeds to a large extent. 30-50% production can be increased by use high quality seed. In potato cultivation, potato seed is most expensive accounting for 40 to 50% of the production cost.
The availability of quality planting material of improved potato varieties in adequate quantities is the major issue in potato production.  In 2017-18 country had an area of 2.14 million ha under potato with production of 51.31million ton with average productivity of 24.0 tonn/ ha and which requires about 4.9 million tones of quality seed at the uniform seed rate of 3.0-.3.5 t/ha.
Efforts to increase quality seed production in potato
Currently CPRI produces 3,000-3200 tonnes of nucleus and breeder seed of 25 varieties, out of which 70 percent is through conventional - nethouse-cum-field - system whereas, 30 percent through high-tech - tissue culture-based – system and supplies about 2,100 tonnes of breeder seed to the state department of agriculture/horticulture.
The national seed corporation and state seed corporations multiply breeder's seed further to produce foundation and certified seed and provide it to farmers. As there is limited scope to increase quantity of breeder seed at CPRI farms, possibilities are being explored with the help of State Agricultural Universities (SAUs), KVKs and private farmers to identify the new areas of seed production, multiplication of breeder seed into Foundation Seed (FS)-I, FS-II and CS under Memorandum of Understandings (MoU) and to produce seed through hi-tech system with the help of entrepreneurs and private companies.
Techniques of seed potato production system in India
Conventional seed production system
Taking advantage of seed plot technique, a well organized strategy for production of breeder's seed was envisaged after 1970 through clonal selection and tuber indexing and stage-wise field multiplication of healthy indexed tubers in subsequent four generations.
In this system, elite tubers are first individually indexed against PVX, PVS, PVM, PVA, PVY PLRV PVYN and PVYO-C using ELISA. Tuber indexing is a process of testing the selected tubers for virus freedom by growing their eye plugs under net house/ glass house. Clonal selection is done from stage-I. The plants for virus freedom by ELISA are tested after 6 to 7 weeks planting or at 6 to 8 leaf stage as per the procedure (fig).
Even if any plant out of four eye plugs in a clone is found infected with virus during testing, all the counterpart indexed as well as their un-indexed sister counterpart tubers are to be rejected. The disease free tubers obtained during indexing are used for production of nucleus, breeder, foundation and certified seed.
Stage –I clones are further multiplied in Stage-II, Stage –III and Stage IV with standard seed plot techniques. The produce of stage-IV is supplied as breeder seed.
The conventional system although is very robust and easy to adopt but it has several limitations like,
Low rate of multiplication
Requires more number of disease free propagules in the initial stage
Development of 100% healthy seed stock from infected material is slow and time taking
Progressive accumulation of degenerative viral diseases in each field exposure and,
Many field multiplications of initial disease-free material (7 years).
To overcome these limitations Central Potato Research Institute is gradually shifting from conventional system of seed production to hi-tech seed production.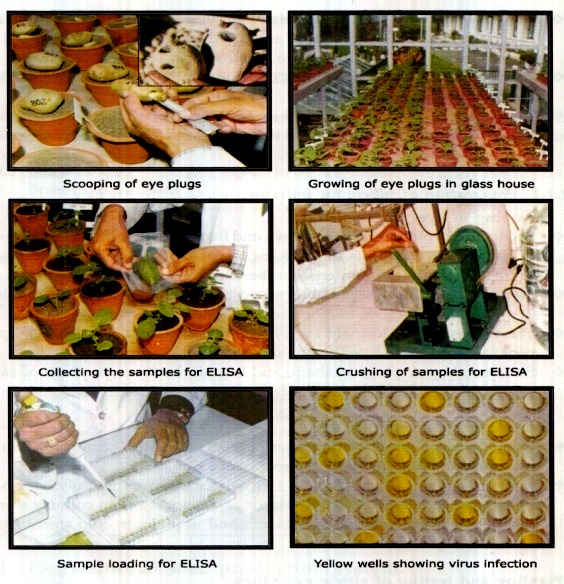 Fig 2 Tuber indexing and ELISA testing in conventional system
Hi-tech seed production system
Hi-tech potato seed production is based on tissue culture technique. This technique enables large scale multiplication of healthy plants round the year which is not possible under conventional system.
This system is also aimed at reducing the field exposure and thereby minimizing the accumulation of viruses in the seed stocks. This system can be further sub-divided into three system viz. seed production based on (i) microplants (ii) micro-tubers and (iii) aeroponics (fig 3).
Microplant-based seed production system
The mother tuber(s) of a known variety should be free from all viruses and seed-borne diseases. The mother plants raised from mother tubers should be tested by all possible methods for virus freedom before initiating in in vitro culture. These include, ELISA, ISEM, PCR, NASH etc.
The virus-free stocks are multiplied through nodal cuttings on semisolid MS medium following the standard procedure up to 10-12 cycles. In vitro plantlets are then hardened for 8-10 days under appropriate conditions. The hardened plantlets should be removed from protrays along with peat moss and transplanted on nursery beds in mixture of soil, sand and FYM in rows at appropriate spacing under insect-proof net house conditions (fig ).
Five per cent of the plants are tested by ELISA. The seed produced from the microplants is known as minitubers (G-0). Minitubers weighing >3 g are planted in Generation-1 in the field during next season. The produce of G-1 is further multiplied in the field for one more time (G-2). The G-2 produce is sold as breeder seed.
Microtuber-based seed production system
The microtubers are induced on the microplants in controlled conditions. For inducing the microtubers, 3-4 weeks old microplant shoot cutting are transferred into 250 ml conical/erlenmeyer flasks or culture bottles containing 25-35 ml liquid medium. Cultures are then incubated at 250C and 16 hour photoperiod in the culture room. Medium is decanted and changed with tuber induction medium.
The plants are then incubated in dark for 2-3 months for production of microtubers. The microtubers are hardened and used for raising seed crop under net house in G-0 and further in G-1 and G-2 and G-2 supplied as breeder seed
Aeroponic based seed production system
There is a tremendous scope to increase healthy seed production by adopting aeroponic technology where increase in multiplication rate from 5:1 to 50:1 can be achieved. Aeroponics is the process of growing plants in an air mist environment without soil or an aggregate medium. We do not need any excess area for aeroponic based healthy seed production.
Only one percent of conventional water usage is required which is basically recycled water. It is the ideal technology for cost-effective production of quality seed in the present era. In this system, the roots of the plant are grown in complete darkness in light proof sealed box or container where the roots are intermittently supplied with nutrient solution in mist form.
The nutrient solution is continuously re-circulated through the system and monitored and amended whenever necessary. The top portion of the plant is exposed to the open air and a light source. It prevents exposure of plantlets to unfavorable soil conditions and the minitubers harvested from this system will be free from soil-borne pathogens. Desired size of minitubers can be harvested sequentially which are further multiplied in G-0 (fig 5), G-1 and G-2 and G-2 supplied as breeder seed.
Thus with above techniques high quality nucleus and breeder seed stock is produced under strict supervision. After that further multiplication in different stages is done with standard seed plot techniques developed by CPRI for quality seed production.
The breeder seed produced by CPRI is supplied to various state Govt. organizations for further multiplication in three more cycles' viz., Foundation-1, Foundation-2 and Certified seed as per seed act.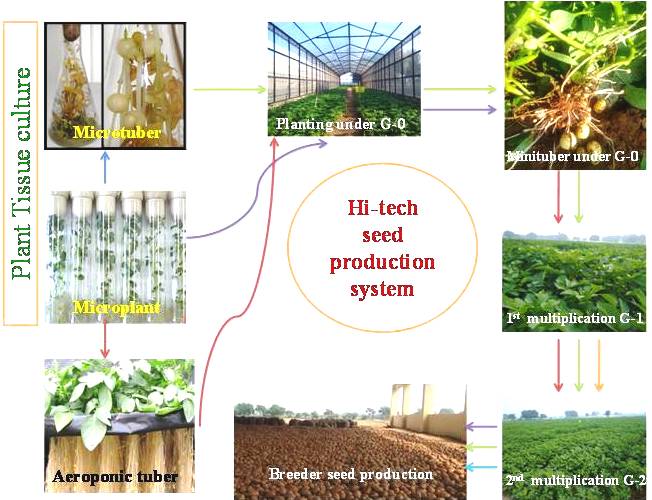 Fig 3: Inter-relationships between the three hi tech seed potato production systems
Seed Plot Technique
In India seed production is being done by well-developed seed plot technique.Growing seed potato crop during low aphid period with healthy seed from October to first week of January coupled with the use of insecticides, rouging and dehaulming in the last week of December or up to second week of January, was developed by the CPRI, Shimla and is called as "Seed Plot Technique" (fig ).
Quality seed production was possible under this technique in sub-tropical plains by advancing the date of planting from December end to first week of October.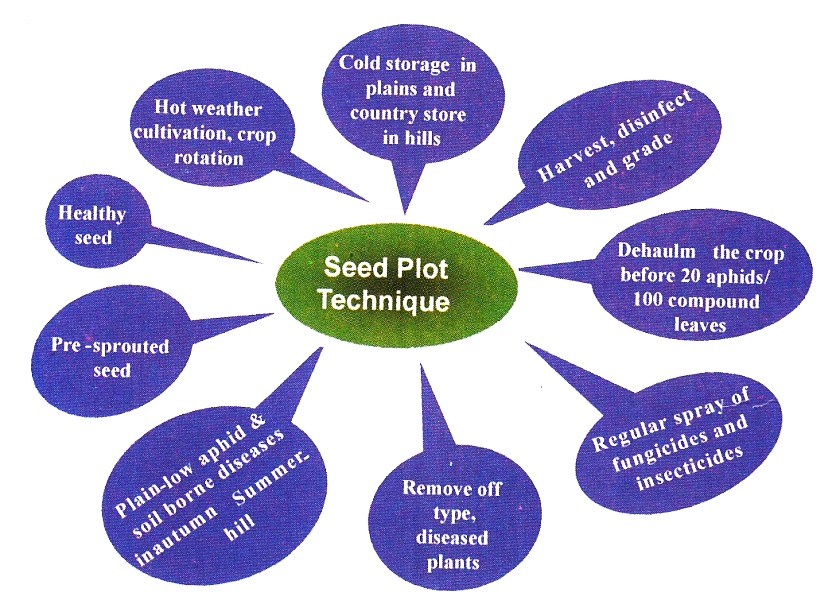 Fig 4: Diagrammatic sketch of components of seed plot techniques
Due to seed plot technique, it became possible to grow healthy seed in the plains, consequently, the North Western plains emerged as important areas of high quality seed production. Seed produced in the plains is stored in cold stores. During the storage, it becomes non-dormant and sprouts quickly when taken out of cold stores. Thus it attains an ideal physiological stage for planting in the early or main crop in the plains.
Foundation seed production (FS-I and FS-II)
The breeder seed produced by CPRI and supplied to State Agriculture/Horticulture departments, National Seed Corporation (NSC) and State Farm Corporation of India (SFCI). It is further multiplied in Foundation Seed-I (FS-I) and Foundation Seed-II (FS-II) at the government/contract grower's farm by adopting seed plot technique and standard package of practices.
Foundation Seed-I is produced from breeder seed while Foundation Seed-II is produced from Foundation Seed-I. These classes of seeds are certified by the respective state certification agency.
Certified seed production
Certified seed is produced by registered growers /farmers. It is the progeny of Foundation Seed-II. State Seed Certification Agency monitors the quality of these categories of seed. The certification system provides check on spread of diseases and pests.
Conclusion
In India, basic seed potato is produced by conventional and hi-tech seed production system and further multiplied as per standard seed plot techniques.  As seed is most valuable input in potato production costing 40-50% of total cost of production farmers should purchase the seed from reputed government agencies/ department/ seed potato growers so that high yield potential of particular variety can be obtained.
References:
Lutaladio NeBambi, Ortiz Oscar, Haverkort Anton and Caldiz Daniel (2009). Seed production and seed quality in Sustainable potato production GUIDELINES FOR DEVELOPING COUNTRIES, FOOD AND AGRICULTURE ORGANIZATION OF THE UNITED NATIONS pp37-41
Hi-tech seed production system revolutionizing the seed potato industry in India (2020). https://icar.org.in/node/8003
---
Authors:
Murlidhar Sadawarti, SP Singh, RK Singh, Subhash Katare, SK Sharma, RK Samadhiya, YP Singh, SK Gupta, Surender Singh, PA Khambalkar and SK Chakrabarti
             ICAR-Central Potato Research Institute, Regional station, Gwalior, Madhya Pradesh 474020
ICAR-Central Potato Research Institute, Shimla, Himachal Pradesh 171001
Rajmata Vijayaraje Scindiya Krishi Vishwa Vidyalaya Gwalior, Madhya Pradesh 474002